NEW! Twitter Take Off Package
Order Now - 30 day promotion

The 4th Annual Stevie Awards
for Women in Business

Destination Graphix is a 2007 Finalist for Marketing Campaign of the Year
In business, marketing is everything, or at least it should be. Destination Graphix fills the gap most businesses encounter with marketing — marketing strategy. Good marketing strategies can generate prospects who become customers who then become repeat customers. Marketing, like the sales cycle is ongoing.

Incorporating marketing strategies will give you a calculated edge to all of your business communications whereas marketing without strategy can have fatal results.
Marketing Communications
All forms of business communications are marketing your business. Letters, invoices, print ads, newsletters, direct mail, brochures, web pages, and so. Destination Graphix can help you strategize to gain the most leverage from all of your business and marketing communications to accomplish a variety of goals.
Marketing Campaign Development
Corporations and large civic and community organizations use marketing campaigns, often running many campaigns simultaneously. Small businesses can gain from this practice as well. Marketing campaigns can be used to create an identity (branding), for publicity, or to stimulate sales.
Advertising Concepts and Strategies
Advertising is one of the leading marketing strategies used by businesses and organizations world wide. Advertising concepts and strategies come in many shapes and sizes. Print ads are only one strategy to advertise your business. A web site and many components of the web page design are also strategies to advertise your business. Destination Graphix focuses solely on print and online advertising strategies to help businesses like yours do more and drive traffic.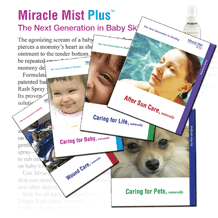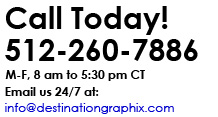 Is your Marketing
working for you?
If not, Destination Graphix can help with a Marketing Strategy or Marketing Campaign development consultation today. (Limited to 2 hours, other restrictions may apply.)
"What an eye opener! I thought I had a marketing plan…but reality shows it was not a marketing plan at all! You really helped me to evaluate all marketing aspects…and me how to really get a marketing plan in motion. Thank you!"
Maggie Messer
Certified Professional Photographer
Photography by Maggie
"Destination Graphix took a look at my business and perfected a marketing strategy that showed me my ideal Centers of Influence. I was able to remove ineffective marketing strategies and replace them with efficient, productive, and revenue-producing activities! Destination Graphix is the consummate Marketing Consultant. Contact them now to grow your business!"
Leslie P. Mouton, LUTCF
Farmers Insurance
and Financial Services